If you're my friend, you should know I'm a casual girl gamer. And by that I actually mean I play anything in spare times but am picky in choosing the games I wanted to play for days.
And if you're my friend also, you should notice how I hardly watch movies except for those with beautiful animation!
Now this game 'Life Is Strange' got both! A sort of movie-like game with great animation effect!
Kalau korang tak suka game tembak-tembak adventure action dan sebagainya, tapi tetiba rasa nak main game, dan nak tengok animation movie jugak, korang patut main game ni.

I actually learnt a few life things from this game, because this game is option based game. Every option you make will effect your past, present and future. So lepas aku main, automatik aku jadi selalu reflect balik choices yang aku dah buat (either in the games and in my life also haha) CHOICES YOU MAKE ARE EVERYTHING.
Kalau kita boleh putar balik masa, sangat berkemungkinan besar kita tukar decision kita, choose another options. And this is proven in this game that allow you to rewind time! There, aku dah cerita game ni pasal rewinding time.
To tell you even detailer, game ni pasal perempuan nama Max (which is you the player) yang ada kuasa rewind time. And to make it so lovable, Max is a photography student and game concept dia point-and-click tapi design dia sangat trendy up-to-date and teen-ish haha. The tiny details are making it way different than The Sims! The gamemaker team memang suka photography gak rasanya sebab most lighting dalam game sangat lawa doh.
Most of the game character is relatable memandangkan kita kan muda remaja TAPI Max is an eighteen-years-old American girl, so you'll be exposed to the many american teen issues. And you know how limited American vocabulary is, caution banyak vulgar words. Part2 ni aku pun tak selesa.
But the issues brought up in the games are numerous, well if you takes some time to reflect; bullies, school, drugs, boys, friendship, climate change, weeds, gun control, lgbt and many more are mentioned - carrying messages to this videogame players.
Aku suka la how gamemaker portray Max as an American girl yang quite conservative and rational, who think drinking is disgusting and partying is not always fun and good, she can actually be good influence kot tengah-tengah zaman semua orang terikut-ikut nak jadi orang amerika jugak,
Dialog dia pun boleh tahan. Cuma kadang-kadang draggy sikit. (Dah lah tak boleh skip-skip) Yang antara best contoh time Chloe the gun-control believer cakap 'If theres one person who should have a gun in this world, it should be women' haha yang ni random tetiba aku teringat.
Game ni rare and lain daripada game-game famous yang lain Assasins Creed, Fallout, TLOU, Walking Dead etc. Dia datang in episode so macam kau tengok drama gak la. Habis satu episod bedebor tunggu satu lagi episod. Satu episod macam sejam setengah la, depends berapa kali kau rewind haha, Btw, minggu lepas baru je keluar episod ke empat. Kena beli la tapi. (Gaming industry adalah industry yang mengaut keuntungan tinggi bro) And aku dah main sampai episod empat tu skrg eksaited menanti episod ke lima.
Aku ingat mostly girls je suke game ni tapi Pewdiepie pun kata 'this game is amazing' you ols. Story line dia pun best. Macam movie lah. Cuma bezanya, ending movie tu terletak di tangan kau. Main emosi la gak, Mungkin kau akan berhadapan dengan konflik diri time main haha.
So yeah.
Here's a trailer!
.... and some screenshot!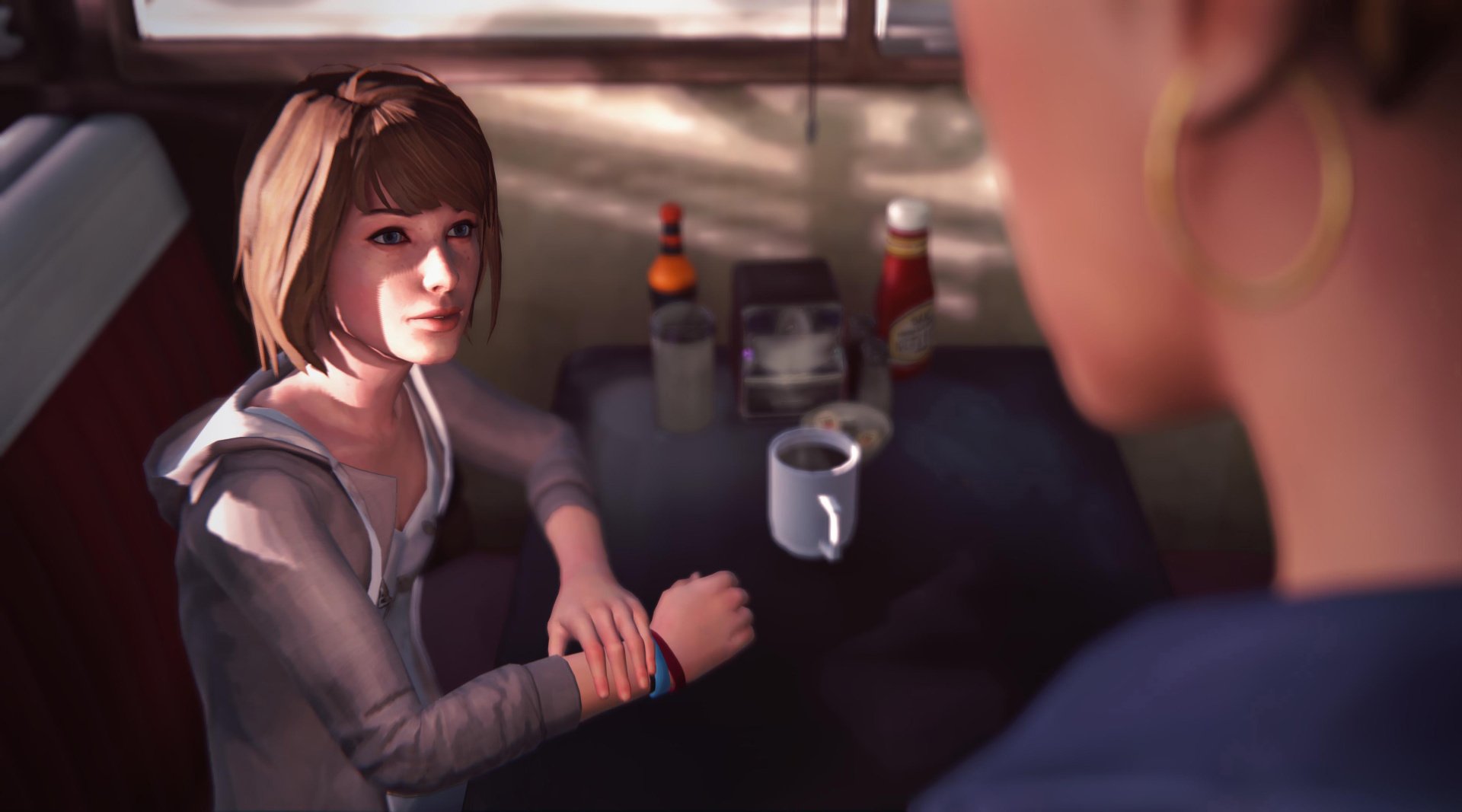 Puas aku tengok graphic dia weh puas! And as you can see, angle and perspective dia cantik! Colour tone dia pun sangat cinematic sampai aku suka rembat skrin tv besar. Sorry orang rumah!
The more episodes you play, the more its getting good!
Dah tu je fangirling aku, Salam!