I played
Roiworld
again today. Click and go for the drawing section. They already prepare a figure to begin with. Mind me for playing the world's most childish fashion website... with such amusement. Note that. And here's what I did.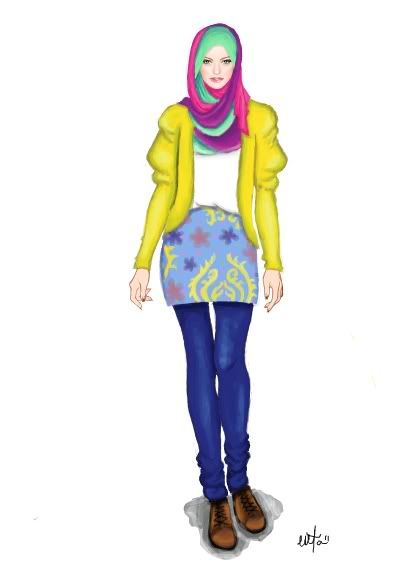 "She loves color block and vintage's. And most of all, she wears hijab as her most important outfit every single day."
Oh yeah I didnt even know they are recording the everything we draw. And they provided an on-progress video. Haha,please dont mind me, again, sorry. Check this out
http://www.roiworld.com/dress-up-challenge/drawing/clg_view_dw.rwp?uniq=5962245
This is my first time ever. Just for fun okay ? ;))
*p/s: Maybe I'll come to that world again tomorrow. Addicting. =.="